Welcome to Castlechurch Primary School
At Castlechurch Primary School our children develop a love of learning, are well motivated, enjoy themselves and take a pride in their school. We have an atmosphere of natural affection, mutual respect and an ordered way of life. We value academic and personal success and all pupils are encouraged to fulfil their potential and develop their diverse range of talents. High esteem is encouraged, high expectations, standards and values are fostered and progress and achievement are positively monitored and celebrated.
Our curriculum, whilst complying with National Curriculum, provides exciting and challenging learning opportunities steeped in real life experiences. We seek to provide every opportunity for children to apply English and Maths skill across their learning using Information technology (IT) skills, co-operative group work and presentation skills. We want all children to achieve the highest possible standards and make maximum progress in relation to their prior learning. We want children to enjoy acquiring and using knowledge and skills, to question and explore, to acquire positive attitudes, behaviour and personal beliefs and gain independence to become lifelong learners.
Castlechurch is a really friendly school. We go swimming in Year 4
Castlechurch is like my family; it looks after you if you feel sad.
It's the best school. I love assemblies.
I like learning, reading and all the things we do.
I love Castlechurch we do forest schools and charity days.
I think Castlechurch is a positive place where people care and look after you.
Castlechurch is the best school I've been to, this is my third school and I love it.
The teachers are caring and help a lot.
Castlechurch encourages you to be brilliant and pushes you to achieve.
It's a happy place with fun things to do and learn.
Our talented, caring staff have high expectations and work hard to build strong partnerships with parents and families. We believe that where that partnership is strong and supportive all our pupils flourish. High standards can best be achieved through sound partnership between pupils, parents, staff, governors and community.

The development of respect for religious and moral values and cultural diversity is promoted as is the ability to reflect upon the world, expressing thoughts and feelings. We want all children to acquire a sense of self-worth, belonging and pride. We aim to create an environment where they are happy to be British and will then grow into responsible, thoughtful and positive members of society.

We have also formalised our partnership with Knypersley, Kingsfield and Oxhey First Schools and The Reginald Mitchell Primary School by joining the Children First Learning Partnership Multi Academy Trust on 1st December 2021. We believe by doing so it will offer further opportunities to work collaboratively on a wide range of projects involving our staff, children, local advisory board members and parents, add capacity to our school leadership, research provision and provide financial efficiencies.

We hope this website gives you an insight into the unique nature of Castlechurch and the life your child will enjoy at our school. Choosing your child's school is one of the hardest decisions that parents can make. There are many questions you will want to ask and we hope that this website will give an insight into the many aspects of school life and will help you to make that decision. You are very welcome to visit and to see the school in action. If you would like more information or would like to come for a visit it is always a pleasure to meet new families.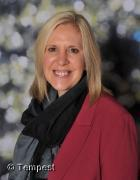 Mrs Elizabeth Goodyear
Headteacher