Castlechurch Community Hub
We have recently opened a Community hub at school. It was officially opened by our chair of governors. The hub is a warm and welcoming place for our parents and wider community to meet. The local Spar shop sponsor the hub providing us with things so we can offer free hot drinks and snacks to our visitors. We run a variety of groups such as toddlers, craft club, cuppa club and offer free drinks and snacks. The local health visitor service and baby bank use us as a clinic and starts supporting our future intake right from birth.
From the hub we can refer people for help such as budgeting or to specialist support such as Women's Aid or the church food bank located next to school on Milton Grove. We are a school that cares and our community is part of our school family. Our door is open and the hub is for you. Please see Mrs Cranwell if she can help you in any way!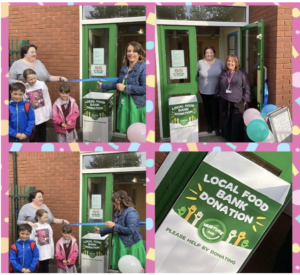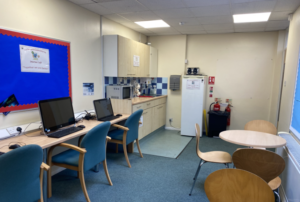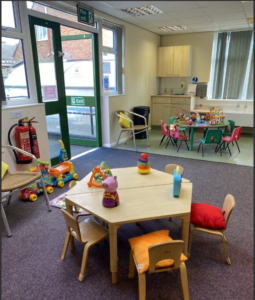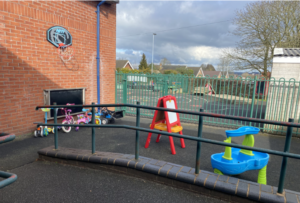 Support from Mental Health Support Team (MHST)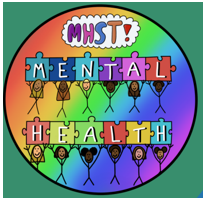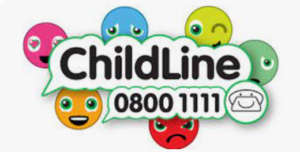 Our school is supported by Claire Lynch from MHST. She regularly meets with Mrs Pearce, our Inclusion Leader. If you feel that your child would benefit from some support from Claire and her team please do not hesitate to email office.cas@cflptrust.co.uk. They will pass our your email on to her. She can meet with you in school or at the hub. If your child would benefit by talking to our trained teaching assistants please speak to the class teacher, who can arrange this for them. Alternatively we recommend childline.
Claire will be available to talk to at Parent Evenings and can provide parent support workshop for current concerns raised. Please contact us to enquire.
Support in the community
We can sign post you to help that you might need. There are well being groups in the hub and we can also sign post you to the wider community.
The Life Church Milton Grove, Highfields, Stafford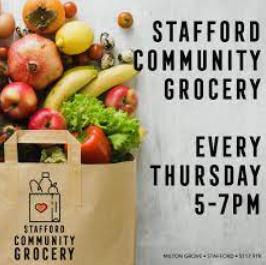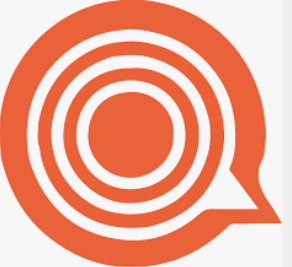 Life Church Milton Grove, has a community food grocery available. The food is amazing and costs just £5 for a variety of tasty items including veg, fruit, cereal, bread to soups and ready meals from local supermarkets. Just pop in. The contact is Ian Hancock and he is amazing. He will listen, talk, welcome and help you.
School puts out free food from The community Grocery (when surplus) after school on a Friday. Help yourself for free.
Women's Aid
From time to time we all might need that bit of additional support-reach out!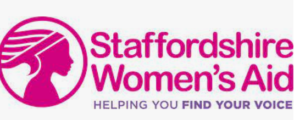 Help for men at Andy's man club
From time to time we all might need that bit of additional support-reach out! Its's good to talk. Andy's man club welcomes all men just call in to a meeting. Monday evening 7pm.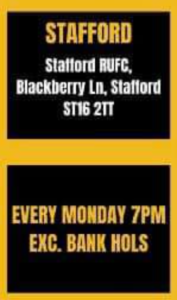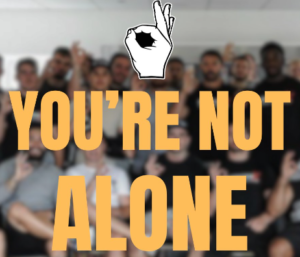 Fire service-Safe and Well
This service can support you at home with smoke alarms and general safety advice. Every home needs a smoke alarm. It could save your life.
Just ring them on-0800 0241999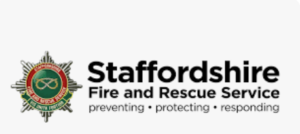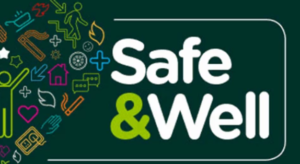 Staffordshire treatment and recovery service STARS
If you would like to cut down or stop your drug or alcohol use our trained professionals are here to help you.
Phone us to speak to one of our trained experts. We're free, confidential and here to help you – you can tell us as much or as little as you like. 
We know that everyone is different so you'll be allocated a member of the team who will work with you to develop your individual recovery plan.
We also provide substitute medication where appropriate and detox support in the community.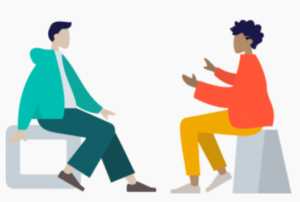 Strut Safe
If ever you find yourself out late and need a friendly voice on the phone until you arrive home safely. Just ring this free service.

---
Testimonials Sections
The support we've had is amazing